Generate
SQL
Generate Raw SQL Queries with an interactive query builder.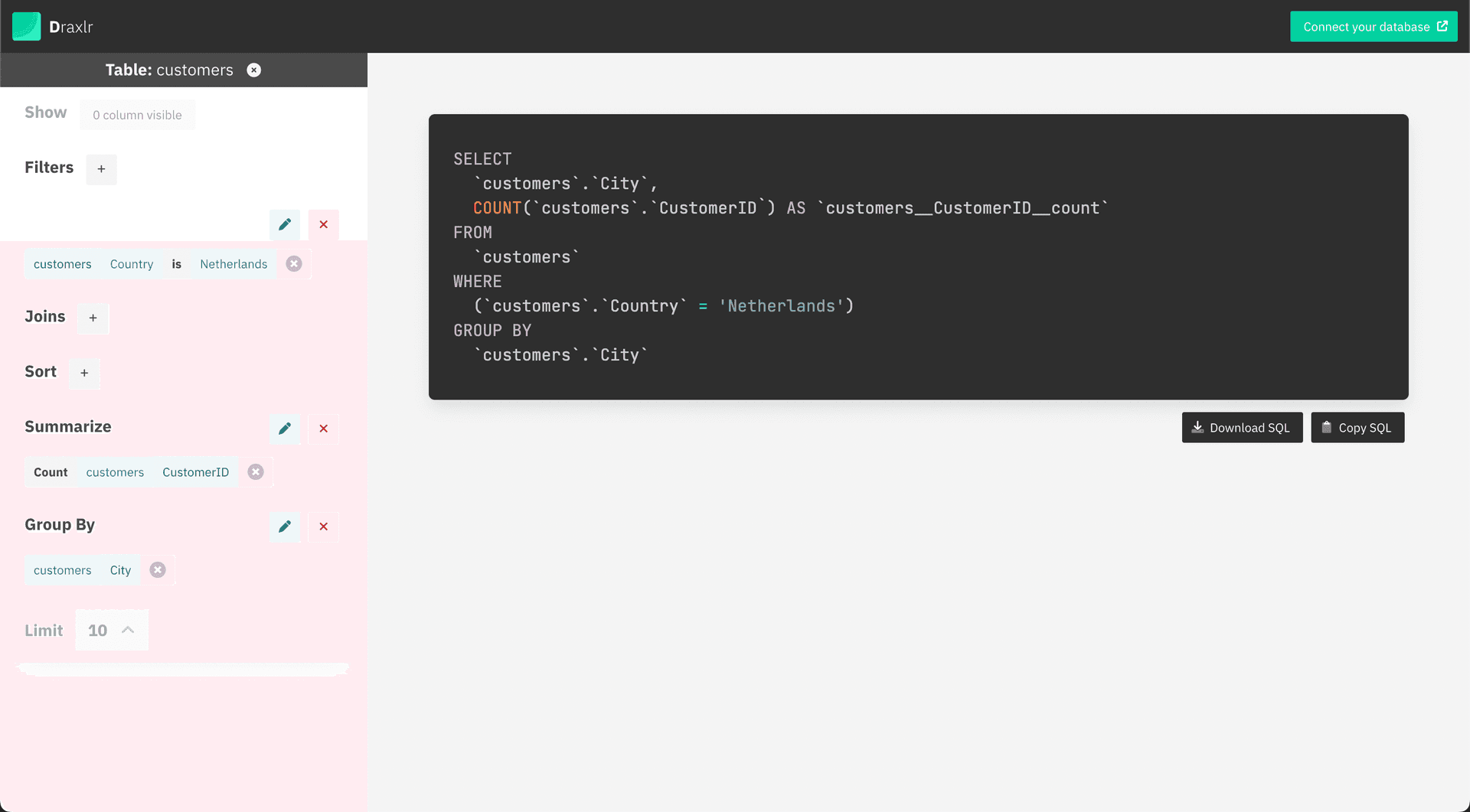 No-code
SQL Query Builder
Generate SQL queries without writing any code. An advanced visual query builder to generate SQL Code.
Advanced options to
build complex queries
Use SQL features like filter, sort, join, group by, summarize to generate advanced SQL queries with ease.
Download or copy
generated SQL Query
Generate the raw SQL query and download or copy them for further use in your code.